Samsung Galaxy A05 and Galaxy A05s: Similar Design with Minor Differences
Samsung is currently working on its upcoming entry-level Galaxy smartphones, namely the Galaxy A05 and Galaxy A05s, which are poised to hit the market in the near future. Information regarding both of these devices has been circulating for several months, and now, the design of their rear bodies has been revealed.
Design Similarities with Subtle Distinctions
As reported by SamMobile, the designs of the Galaxy A05 and Galaxy A05s are anticipated to share striking similarities. The primary distinguishing factor between the two lies in their rear camera configurations: the Galaxy A05 is expected to feature a dual-camera setup, while the Galaxy A05s will boast three rear camera sensors.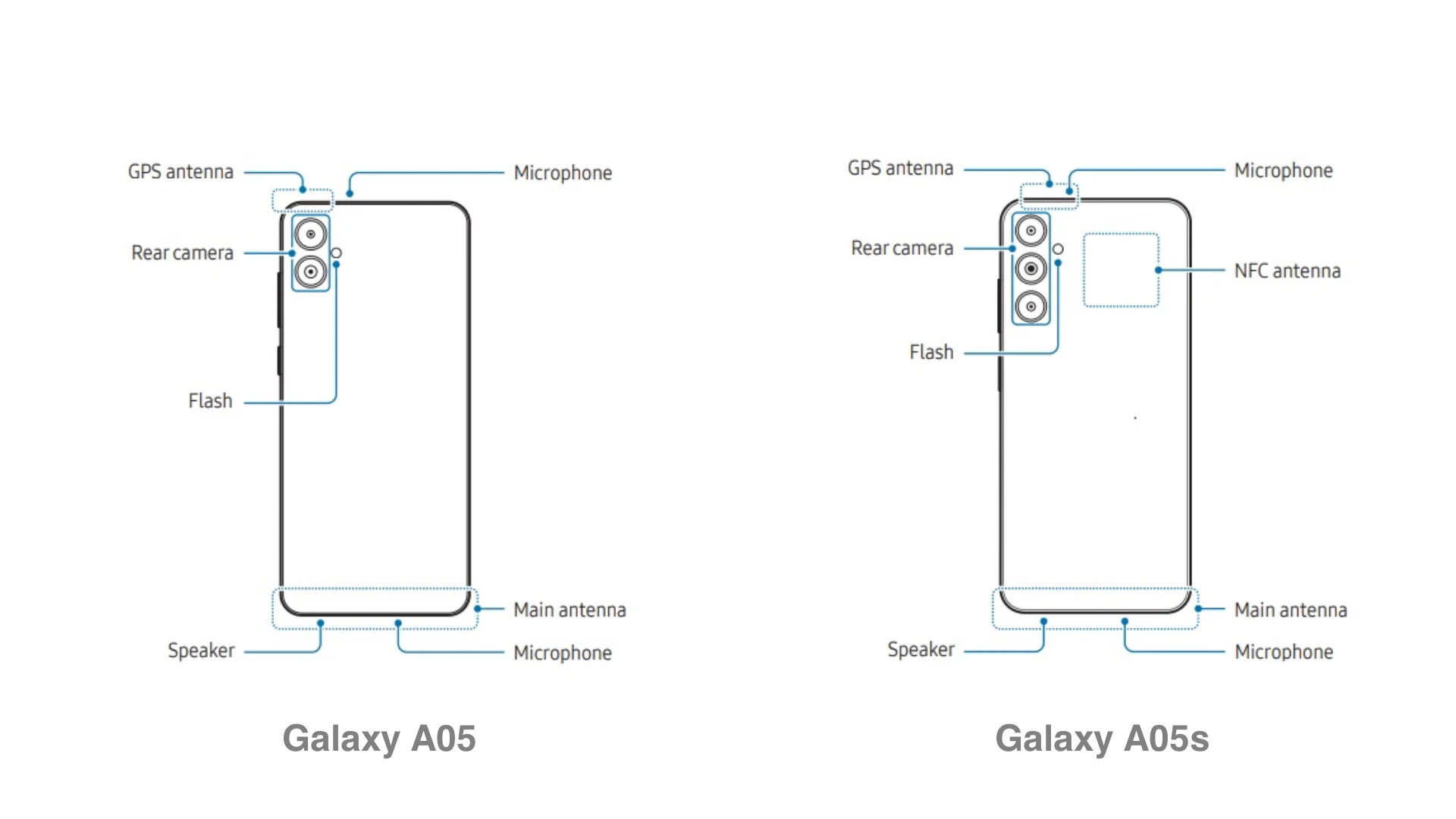 Furthermore, it appears that the Galaxy A05s, bearing the model number SM-A057F, will come equipped with NFC support—a feature that, regrettably, seems to be absent in the Galaxy A05, identified by the model number SM-A055F.
Earlier leaks had indicated that both devices would be powered by the MediaTek Helio G85 processor and would offer a minimum of 4 GB of RAM. Additionally, they will both sport a primary camera sensor with an impressive 50 MP resolution and include a USB Type-C port. Moreover, they will feature a robust 5000mAh battery capable of supporting 15W fast charging. Notably, both devices will run on Android 13 straight out of the box.