Infinix Hot 40: Awaiting the Next Smartphone Sensation
In the ever-evolving landscape of smartphones, Infinix made quite a splash with the introduction of the Infinix Hot 30 5G device last April, garnering a commendable share of the limelight. Now, all eyes are turned toward the future as the company diligently paves the way for its next installment – the Infinix Hot 40.
Based on recent revelations from Bluetooth SIG certification records, a device identified by the model number X6836 is strongly believed to be the highly anticipated Infinix Hot 40. This eagerly awaited device is primed to feature Bluetooth 5.0 connectivity. However, the database remains tight-lipped on additional specifics for now.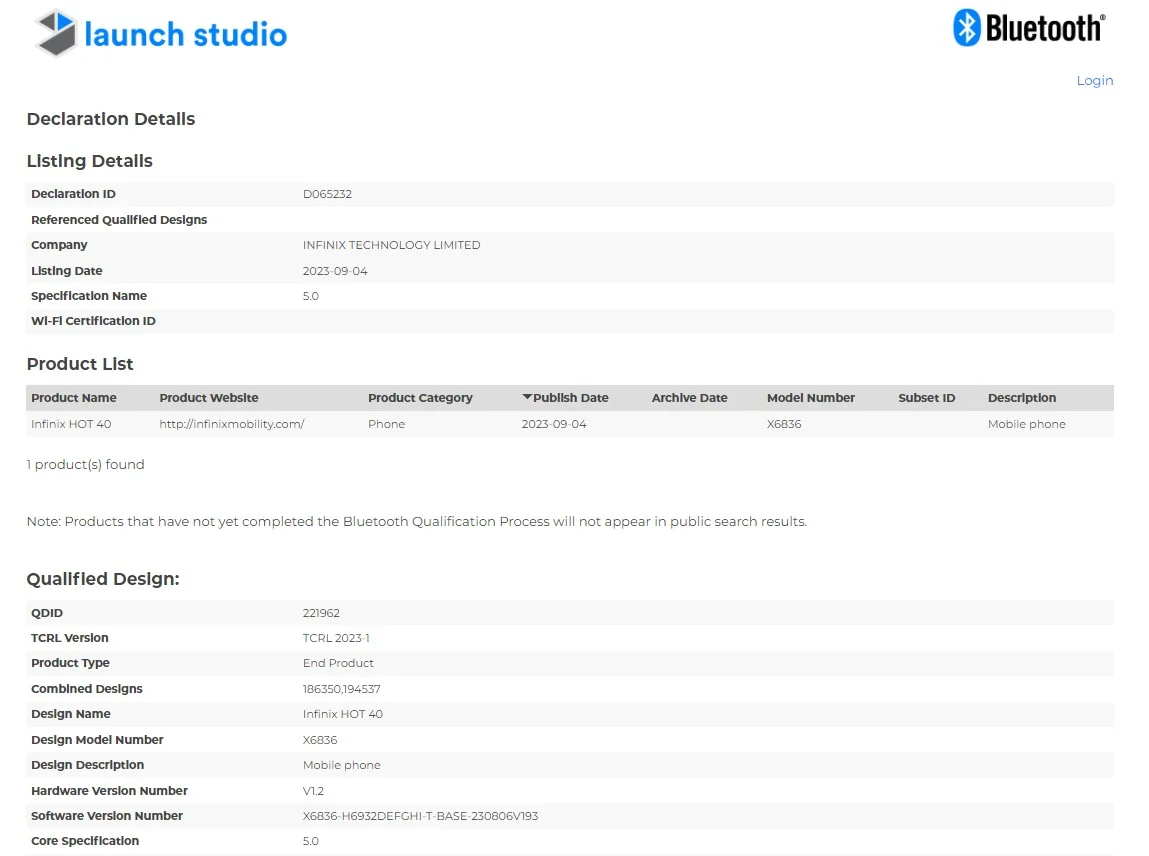 Speculation is running rampant, with whispers suggesting that, in the footsteps of its predecessor, the Infinix Hot 40 is poised to offer affordable 5G capabilities, a spacious display, and an impressive battery capacity. Although comprehensive details about the device are currently shrouded in mystery, industry pundits are betting on Infinix's grand reveal of the Hot 40, likely in the early months of the upcoming year.
It's worth noting that Infinix's previous release, the Infinix Hot 30, offered a diverse selection to cater to various tastes, including the standard Hot 30, Hot 30i, Hot 30i NFC, and the specialized Hot 30 Free Fire edition.