Unveiling the Huawei Watch GT 4: A Marriage of Technology and Elegance
Huawei has proudly introduced its latest smartwatch innovation, the Huawei Watch GT 4, marking a seamless fusion of cutting-edge technology and high-fashion aesthetics.
Exploring the Huawei Watch GT 4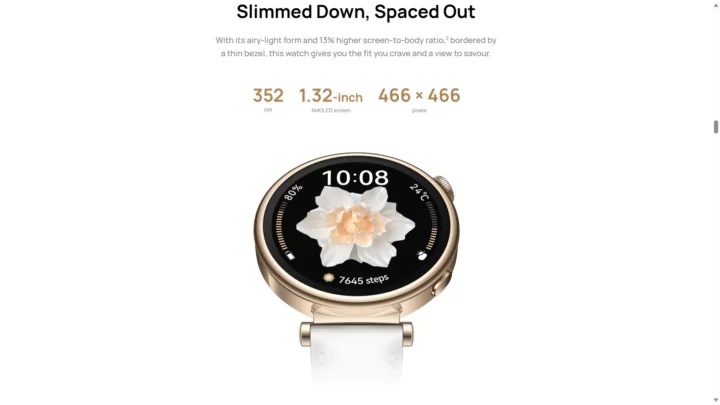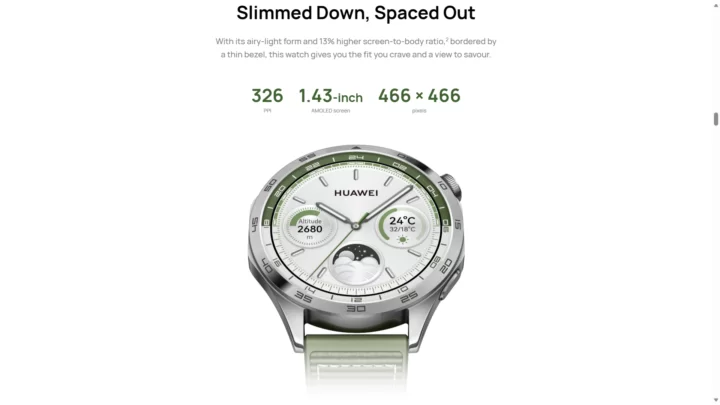 The Huawei Watch GT 4 comes in two distinct sizes: 41mm and 46mm, catering to a wide range of preferences. The 41mm version, with its exquisite Pendant design, exudes sleekness and resembles a piece of fine jewelry, making it a delightful choice for those with a penchant for elegance, particularly well-suited for fashion-conscious women. In contrast, the 46mm iteration boasts an impressive Octagonal Dial design, featuring a crown with an octagonal shape, imparting a rugged and bold appearance that resonates with male users.
The 46mm model offers a generous 1.43-inch display, while the 41mm variant opts for a slightly smaller yet equally impressive 1.32-inch screen. Both displays employ AMOLED panels with resolutions of 466 x 466 pixels, delivering pixel densities of 326ppi and 352ppi, respectively. Notably, both models include the coveted Always on Display feature, ensuring essential information is readily accessible at all times.
Battery life is a standout feature of the Huawei Watch GT 4, with both the 41mm and 46mm models showcasing a significant 20% improvement over their predecessors. The 46mm version boasts an astonishing battery life of up to 14 days on a single charge, while the 41mm variant comfortably sustains power for up to 7 days.
Elevated Health and Fitness Features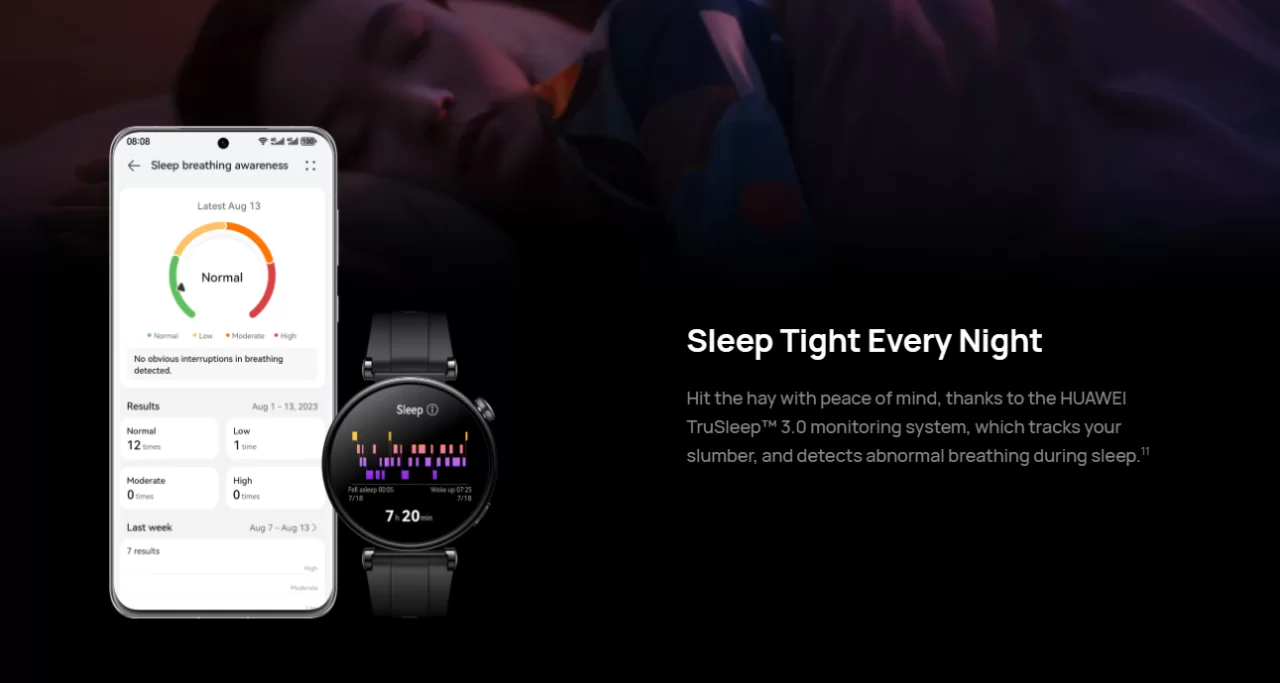 The Huawei Watch GT 4 elevates the standards of health and fitness tracking. It introduces TruSeen 5.5+, featuring an enhanced sleep tracker known as TruSleep 3.0. This advanced sleep monitoring feature offers comprehensive insights into sleep quality and actively monitors sleep breathing patterns, potentially serving as a valuable tool in detecting conditions such as Sleep Apnea.
Moreover, the Watch GT 4 showcases an upgraded Menstrual Cycle Management 3.0 feature, boasting a remarkable 15% boost in accuracy compared to mainstream smartwatches. Leveraging heart rate monitoring, sleep temperature tracking, and psychological factors, it provides real-time predictions and records of menstrual symptoms.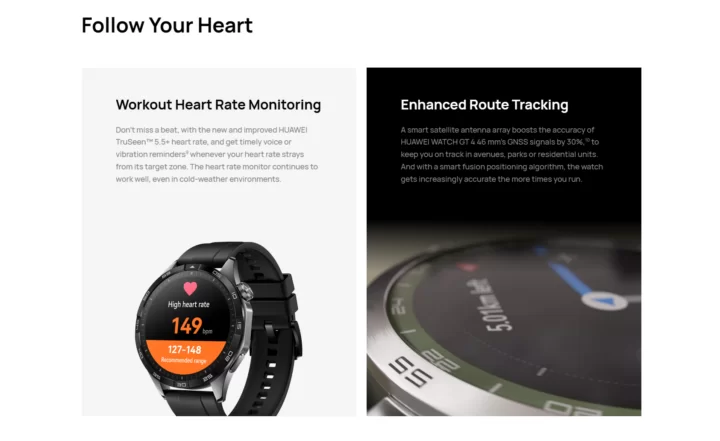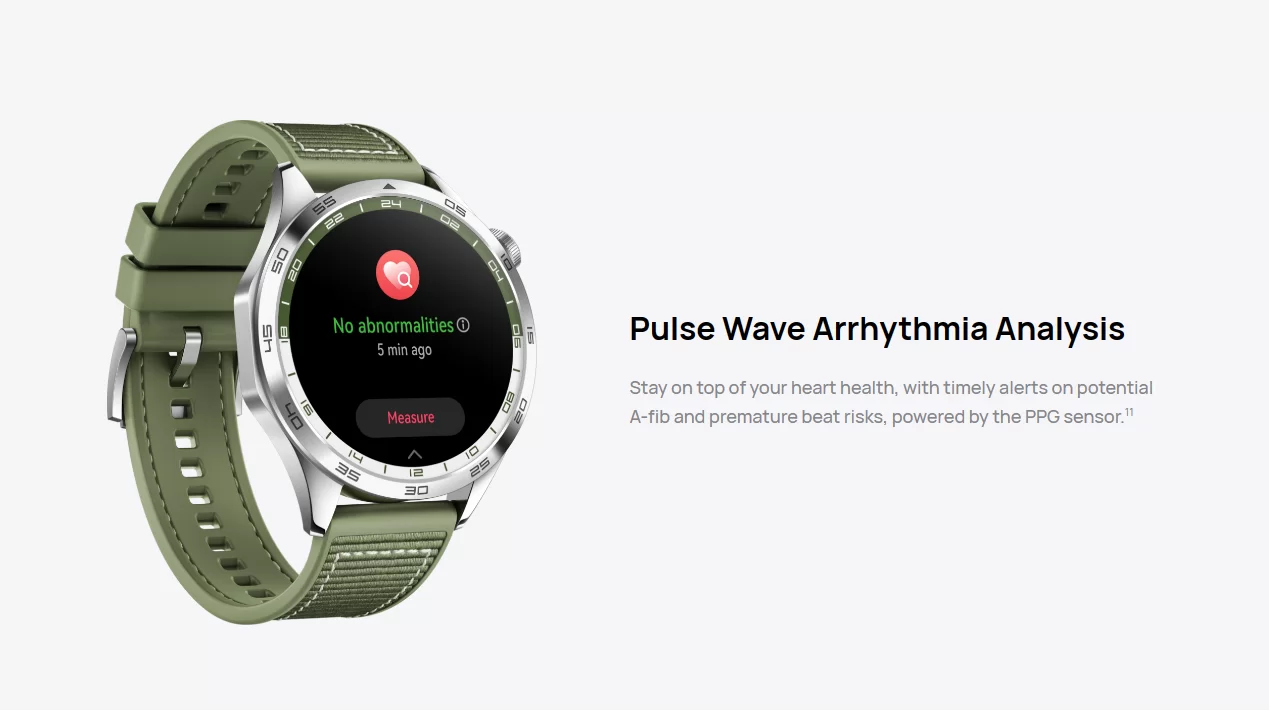 A noteworthy addition is the Pulse Wave Arrhythmia Analysis feature, monitoring users' blood vessels and issuing timely alerts regarding potential blockages, ensuring users' well-being.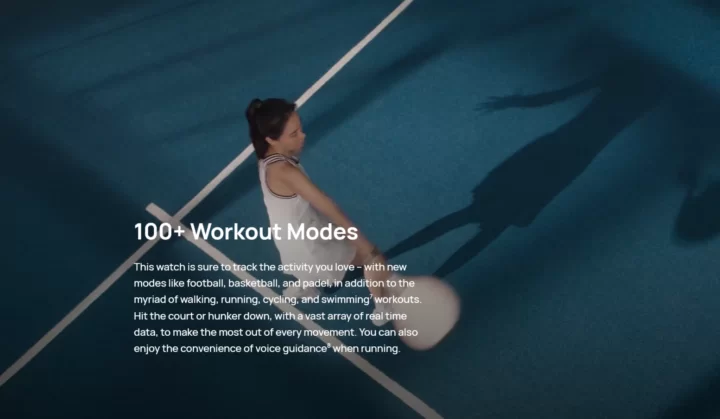 On the fitness front, the Watch GT 4 introduces remarkably precise location tracking, with a 30% improvement over its predecessor, thanks to the Dual-Band Five System GNSS. It boasts support for over 100 workout modes, allowing users to set waypoints during runs using the Route Back Navigation feature. Additionally, users can effortlessly share their running routes and integrate with third-party apps such as Strava and Runtastic.
Stylish Strap Selection
Personalization takes center stage with the Huawei Watch GT 4, offering an array of stylish strap options. The 41mm version provides three material choices: leather, silicone rubber, and stainless steel, available in an exquisite palette of colors including White, Light Gold, Silver, and Black.
For the 46mm version, customization options expand further with four material variants: silicone rubber, leather, silicone + fabric, and stainless steel. Users can select from a spectrum of colors such as Black, Brown, Green, and Grey, enabling them to harmonize their smartwatch with their individual style preferences.