Huawei Confirms Release Date for MatePad Pro 13.2
Huawei has officially unveiled the release date for its upcoming tablet, the MatePad Pro 13.2, scheduled to hit the market on September 25, 2023, in China. This tablet marks a significant step for Huawei as it ventures into the domain of larger screen sizes, setting it apart from its previous tablet offerings.
With a generous 13.2-inch display, the Huawei MatePad Pro 13.2 is designed to be an elegantly slim and lightweight tablet, characterized by its remarkably thin bezels. According to early leaks and speculations, the tablet will be equipped with the powerful Kirin 9000S chipset, the same processor found in Huawei's esteemed Mate 60 Series and Mate X5.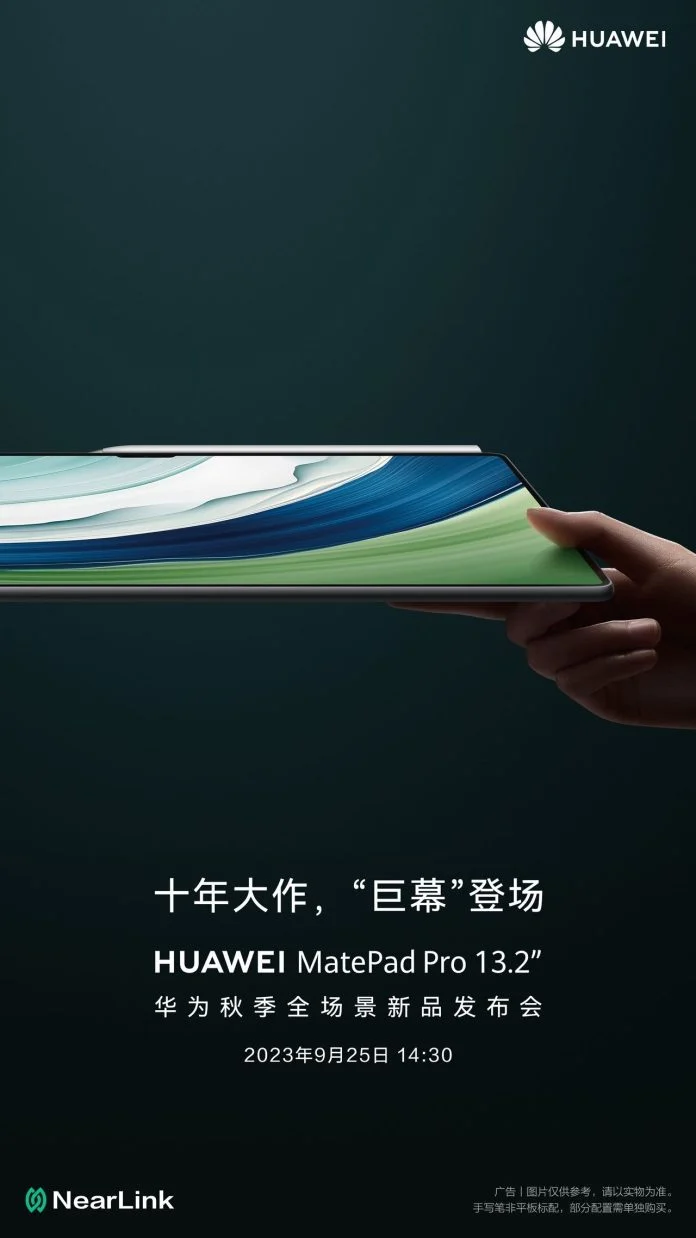 What adds an element of curiosity is the presence of the NearLink StarLight logo on the release date poster, indicating a key feature of the tablet. This emblem hints at the incorporation of StarLight network technology, a cutting-edge short-range wireless technology that cleverly combines the capabilities of Bluetooth and Wi-Fi. StarLight is expected to deliver a significant reduction in power consumption by 60%, sixfold faster speeds, a minuscule 1/30th of the delay, and versatile support for both traditional and wireless connections.
Furthermore, there are hints that the tablet will introduce a new stylus with reduced latency, thanks to the StarLight network, promising an enhanced user experience coupled with efficient battery management. To sweeten the deal, the tablet is rumored to offer wireless charging functionality and a dual-camera setup. However, for a comprehensive insight into its specifications, we must eagerly anticipate the official release date.