Bethesda's Tribute to a Starfield Fan Who's No Longer With Us
Starfield's primary allure lies in its expansive universe, boasting over 1,000 procedurally generated planets, each unique with its own ecosystems, life forms, and iconic landmarks. In this sci-fi gaming universe, players can assemble their crew of NPCs for interstellar adventures, battling extraterrestrial adversaries along the way.
As is customary in Bethesda's gaming repertoire, hidden treasures known as Easter eggs await discovery. Recently, fortunate players who gained early access to the game stumbled upon a touching tribute within Starfield. This tribute serves as a heartfelt homage to an individual who, unfortunately, couldn't journey to the stars in the game's latest iteration.
Bethesda's Homage to a Starfield Enthusiast
Reddit user HunterWorld unveiled a concealed message as a profound salute to a fellow r/Starfield community member, Alex Hay. Hay was an ardent devotee of Bethesda's games and had eagerly anticipated the release of Starfield. Tragically, his battle with lung cancer ended in March of the previous year.
In remembrance of Hay's enthusiasm, Bethesda discreetly placed a note at the entrance of "The Eye" within the game. This poignant message conveyed that Hay's presence would forever accompany those who discovered the note as they embarked on their cosmic odyssey in the game's immersive world.
Prior to his passing, Hay had openly shared that his Xbox console had become a form of solace, offering refuge from the deteriorating realities of his health. He had candidly acknowledged that he might not live to witness the launch of the game he had eagerly anticipated.
Bethesda's History of Commemorating Fans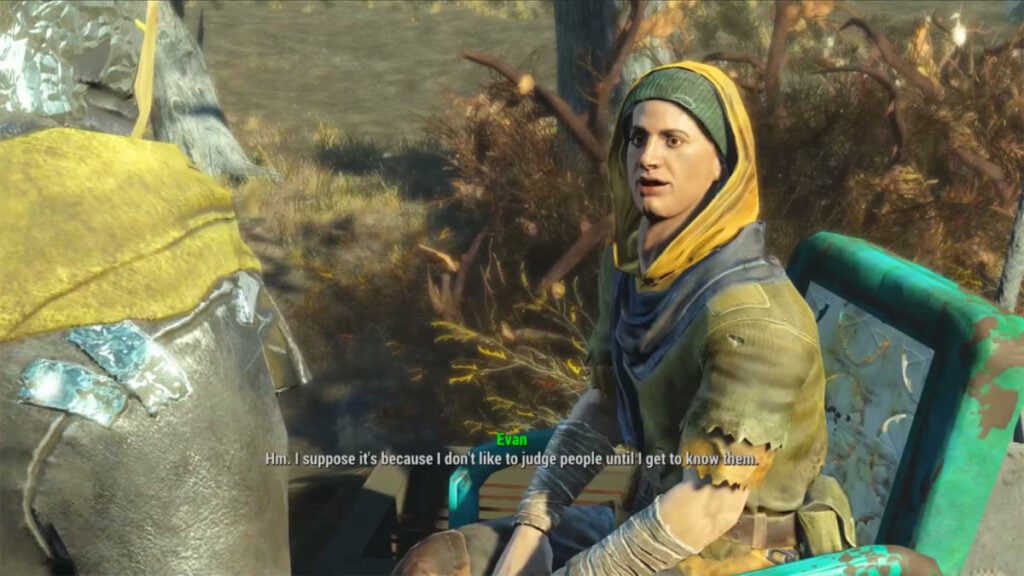 This gesture is not unprecedented for Bethesda. In a past instance, during the Fallout 4 era, they paid tribute to a departed fan by incorporating an NPC character inspired by the individual into the Nuka World expansion.
Furthermore, Bethesda has contemplated commemorating another devoted fan, Colton "Colt" Meredith, from the Skyrim community, who had also tragically passed away some years ago.